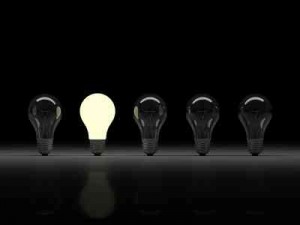 I'm really lucky.
I get the good fortune of watching and working with a variety of interesting people. My gig at Weber State University allows me to meet and get to know engineers (software, electrical and mechanical), doctors (medical and PhD), software developers (all kinds of languages/platforms), designers (product, software, UI/UX), politicians (local, state and national), professors (multiple disciplines), startups (all around the US), big companies (Fortune 50/500) and pretty much everything in between. This means I see all types of activity in a wide variety of industries — everything from the cure for cancer (literally), to mobile apps, Internet based businesses, government, finance, brick/mortar and more. It really is a dream opportunity for someone that is curious about a lot of things (like me). I'm soaking it up like a sponge and loving every minute of it.
Amongst all of these fascinating and talented people I've come to notice that there are a group of qualities that seem to unify most of them. Here they are.

The Good Stuff
1 – Passionate: They love what they do. They have a passion for it. Work isn't really work because they enjoy it so much. You can hear it, feel it and see it in what they do. It cannot be faked. It is actually amazingly obvious– and beautiful!
2 – Optimistic: The glass is mostly half full. They see opportunity and a light at the end of any tunnel (that isn't a train). Sometimes (actually, often times) the optimism may be completely unfounded — but I guess that is kind of the definition of optimism, right?
3 – Work Ethic: They are willing to go without, sacrifice and put in long hours when/where necessary. Part of this is because of their optimistic viewpoint (#2 above). Sometimes it is engrained in them, other times it's something they've learned to do. Either way, this is also not something you can fake. The hours, time, effort and sacrifice are all very real.
4 – Creative: I've noticed that creativity can express itself in a lot of ways. Coming up with unique designs, answers and ideas seem to be critical to adding value (internally and externally). When you add value, you find success sooner and more often. Creative doesn't mean you can draw or paint (although those are certainly forms of creativity). Sometimes it's a form of thinking, the types of questions one asks. Generally it's just an ability to think about things differently, or at least ask enough questions to get to some different answers.
5 – Two Kinds Of Smart: They are either book smart or street smart (or both). Notice this is #5 on my list. If you have the first 4, you can definitely overcome not being the smartest person around. I truly believe that with enough effort, curiosity and time almost anyone can become "smart", or at least a lot smarter. Those that are successful seem to have an almost unquenchable thirst for knowledge. They have to have their questions answered. Often times they answer them themselves.
6 – Show More Than Tell: Talk is cheap. While selling and sharing are definitely important traits, they get old fast without results. I meet a lot of good talkers. I don't meet that many great doers. When I do, boy do they ever stand out.
The same can most definitely be said about the opposite of each of these traits. If you are bored, pessimistic, lazy, generic and/or intellectually luke warm you are going to struggle more. The key is to be honest with yourself and try to improve where and when you can. I know I have some room for improvement so I'm focusing in on a few of these in particular.
What have you seen in yourself and others that makes for more success? What makes for more failure? Would love to know what you see out there…