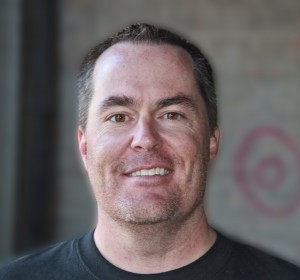 Hi, I'm Alex Lawrence, the founder of StartupFlavor. I'm an entrepreneur, teacher, writer, and tech guy (with other interests, too). I bet I'm like many of you; the kid who started out with the lemonade stand and then went on to start larger companies. I'd like to think I'm known as a passionate, energetic, fiery competitor that is enthusiastic about work, helping other entrepreneurs and seeing people and processes get better. At least that is how I'd describe myself (for the most part).
I've been launching and growing successful companies for more than 20 years. I'm pretty well-versed in business strategy, sales, Internet marketing, social media, venture and debt capital, mobile and web application development, franchising, mergers and acquisitions, exits, commercial real estate, and even operations.
My most recent partnership, Lendio, ranks #34 on the Inc. 500 list. You can read about the exciting things going on with Lendio in an article on TechCrunch.
I'm currently Vice Provost of Innovation and Economic Development as well as Director of the Entrepreneurship Program at the John B. Goddard School of Business and Economics, both at Weber State University, where I earned my MBA. If you are at or near WSU, consider taking my class. I teach real-world strategies that are based on cutting edge, proven approaches used in todays business. As Vice Provost, I work with faculty, staff, students and business members in the community to help start and grow businesses. I'm also the Director of USTAR (Utah Science Technology And Research) Technology Outreach for Northern Utah. USTAR is a long-term, state-funded investment to strengthen Utah's "knowledge economy." This revolutionary initiative invests in world-class innovation teams and research facilities to create novel technologies that are subsequently commercialized through new business ventures. Finally, I serve as the Executive Director of the Weber State University Research Foundation (WSURF), a wholly owned WSU entity that fosters and supports on campus innovation and commercialization with students, faculty and the surrounding business community.
I'm a contributor on Entrepreneurship for Forbes Magazine. I also write a regular column for Utah Business Magazine. I've been featured on TechCrunch, 40 under 40 Top Entrepreneurs, V100 Top 100 Technology Entrepreneurs, E-50 Top 50 Social Entrepreneurs, WSU Entrepreneur Alumni of the Year, and more. I currently volunteer as a Board Member for the Columbus Community Center for the Disabled and the Weber State University Alumni Association; two great community organizations. I'm also on the advisory board for the Goddard School of Business and Economics Advisory Council, the Women Tech Council , The NorthFront Entrepreneur Alliance , Launch Sales and Marketing , the WSU Entrepreneur Association, CircleFive, ForeUP, Wedgies, Vinny, and I'm a Trustee for Launchup.org.
I've been married for 12 years and no one makes life more enjoyable than my wife and daughters. My family and I live a quiet life in the mountains of Utah, where we enjoy golf, fly fishing and other outdoor activities like cycling. When I'm not having fun with my family, I'd love to be playing golf, riding my bike or upgrading Apple products. You might see me getting a speeding ticket now and again as well.
If you'd like to connect with me+ on various social websites, you'll find me on Facebook, LinkedIn, and Google+. The easiest way to catch me though is either to send me a tweet @_AlexLawrence or invite me to play golf.